Endochondral ossification
More of the epiphyseal zones are illustrated: the zone of maturation-hypertrophy-calcification lies near the top of the image; the zone of degeneration occupies the middle division; and the zone of ossification is at the bottom. 400x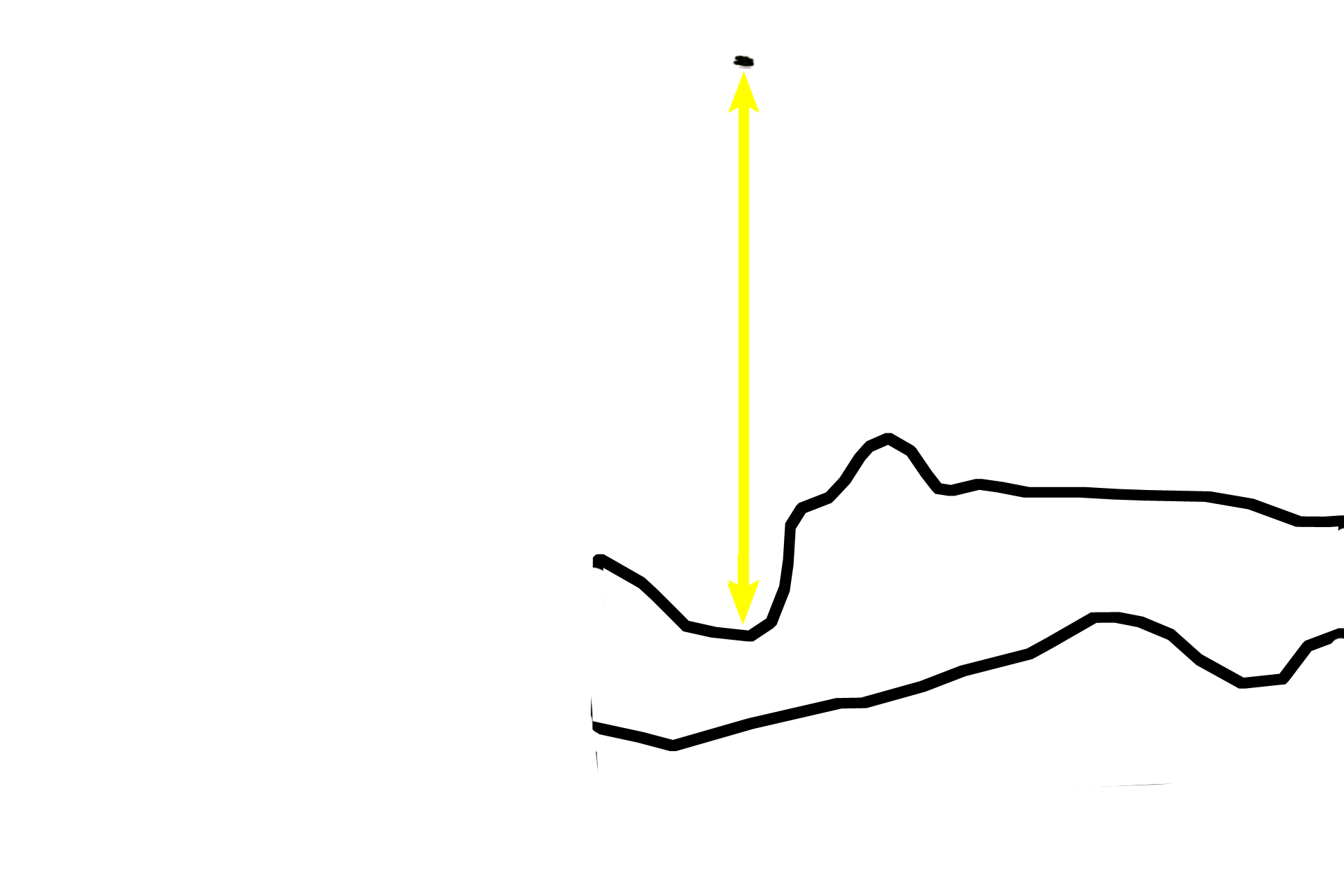 Zones of M-H-C >
In the zone of maturation-hypertrophy-calcification (arrow) [M-H-C], chondrocytes begin to mature, hypertrophy and secrete alkaline phosphatase into the matrix. An alkaline environment encourages the calcification of the cartilage matrix, thus prohibiting diffusion of nutrients to the chondrocytes.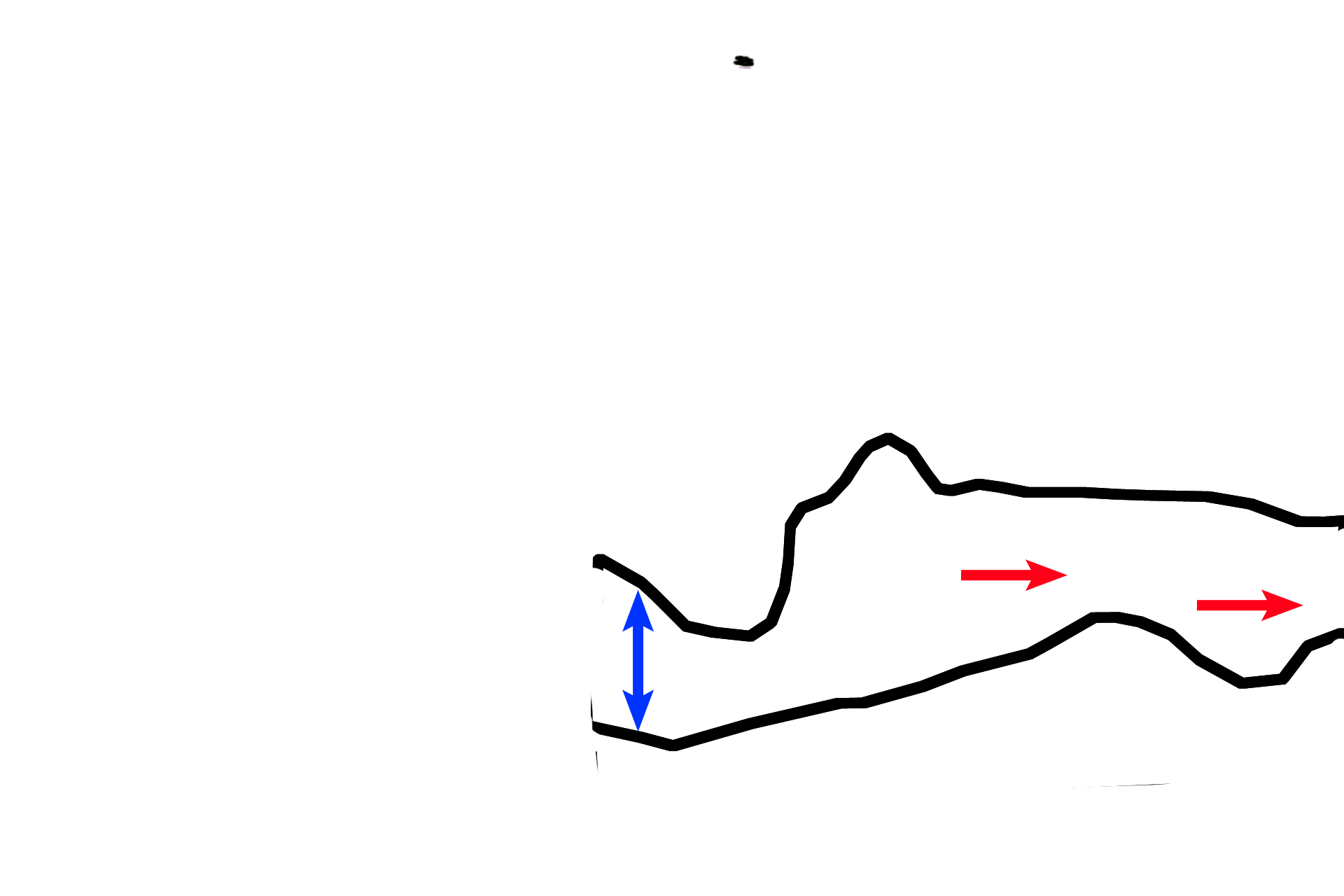 Zone of degeneration >
Having been deprived of nutrients and oxygen, chondrocytes die, leaving behind their empty lacunae. The vertical cylinders of calcified cartilage (like empty tennis ball cans, red arrows) separate the empty lacunae and comprise the zone of degeneration (blue arrow). The cylinders of calcified cartilage appear as linear spicules in sections.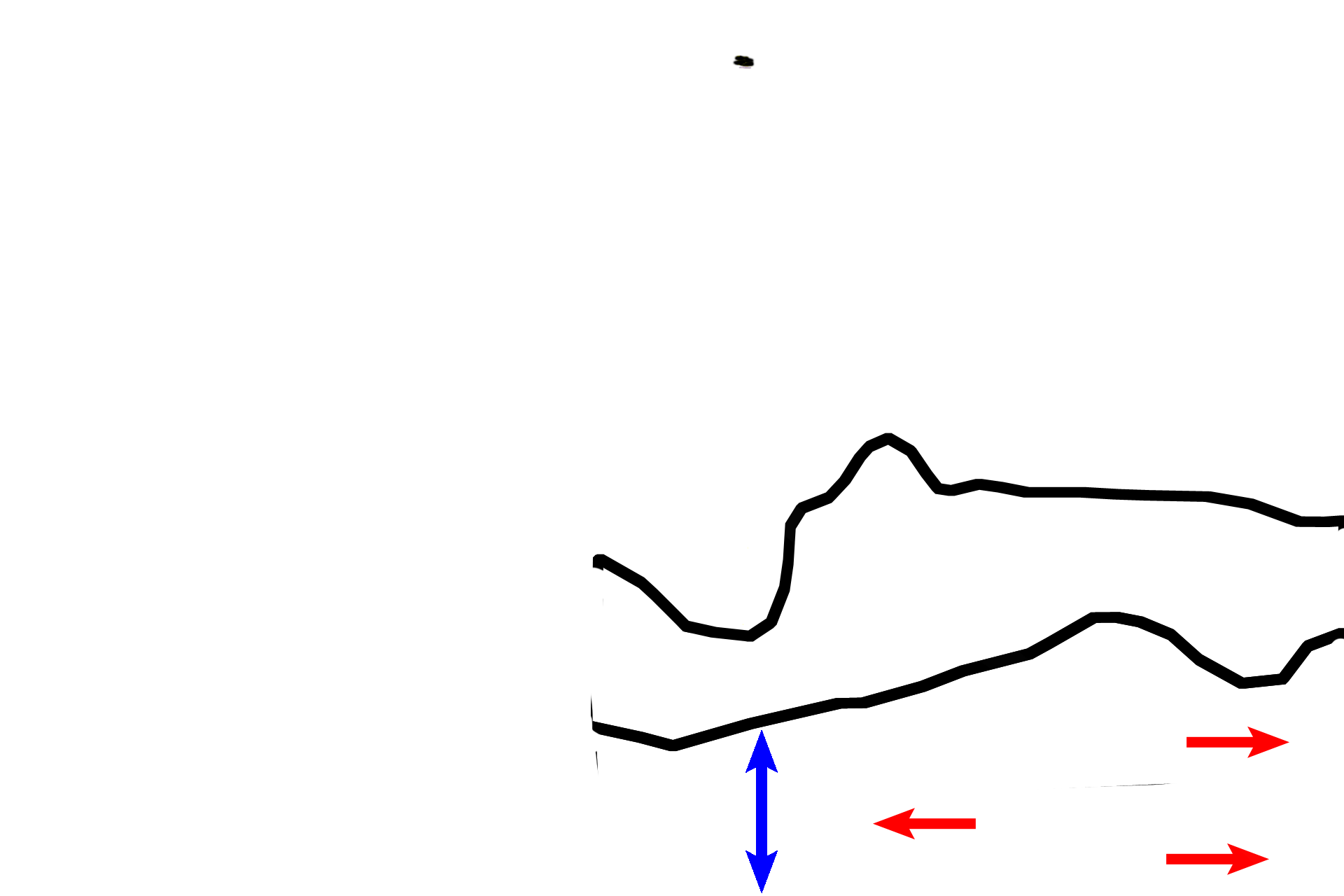 Zone of ossification >
In this zone (blue arrow), woven bone (stained red, red arrows) is deposited by osteoblasts on calcified cartilage spicules (purple/blue), formed in the epiphyseal plate. These osteoblasts were transported into the marrow space with the periosteal bud (an artery). Bone and calcified cartilage tissues can be easily distinguished by the obvious differences in their staining affinities for H&E.