Globe: Cornea
The anterior surface of the cornea (left) is covered by the corneal epithelium, continuous with that of bulbar conjunctiva.  The transparency of the cornea results from appropriate hydration of the stroma, controlled by endothelium on the posterior surface (right), and the exquisitely regular organization of collagen fibrils and orthogonal order of its stromal lamellae.  800x

Corneal epithelium >
The outermost layer of the cornea is a thin, stratified squamous moist epithelium with abundant sensory innervation.  The cells of this epithelium undergo rapid regeneration.

Bowman's membrane >
Bowman's membrane, a specialized layer of the corneal stroma, underlies the epithelium.  This layer is composed of randomly arranged collagen fibrils and acts as a barrier to the spread of infection.

Stroma >
The stroma of the cornea is composed of multiple layers of collagen fibrils.  These fibrils are of uniform diameter and are regularly spaced in parallel array within each layer.  Alternate layers are arranged at right angles to each other.  The hydration of the stroma and the orderly arrangement of both the fibrils and the layers makes the cornea transparent and capable of transmitting light.

Descemet's membrane >
Descemet's membrane is a thick, homogeneous basal lamina produced by the endothelial cells.  In this preparation, Descemet's membrane is clearly visible..

Endothelium >
The innermost layer of the cornea is a simple squamous epithelium, the endothelium.  These cells pump excess fluid from the cornea, aiding in maintaining the proper hydration of the stroma, thus contributing to the transparency of the cornea.

Anterior chamber >
The anterior chamber of the eye lies posterior to the cornea.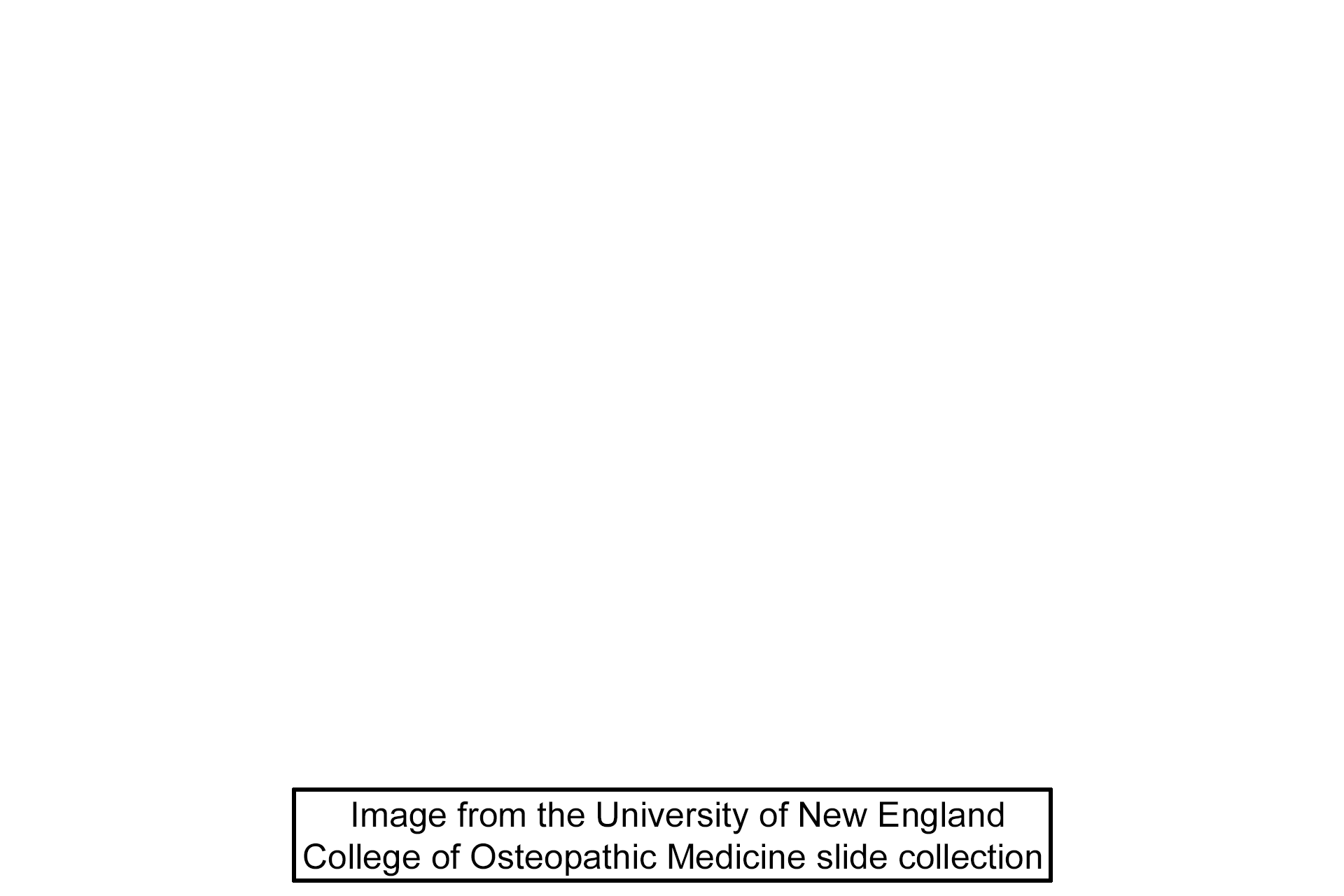 Image source >
Images taken of a slide from the University of New England College of Osteopathic Medicine collection.