Globe: Cornea
The cornea, the anterior portion of the fibrous tunic, is transparent, avascular, and serves as the major refractile structure in the eye.  The cornea is composed of five layers; from anterior to posterior, they are: stratified epithelium, Bowman's membrane, stroma, Descemet's membrane and endothelium.  400x

Corneal epithelium >
The outermost layer of the cornea is a thin, stratified squamous moist epithelium with abundant sensory innervation.  The cells of this epithelium undergo rapid regeneration.

Bowman's membrane >
Bowman's membrane, a specialized layer of the corneal stroma, underlies the epithelium.  This layer is composed of randomly arranged collagen fibrils.

Stroma >
The stroma of the cornea is composed of multiple layers of collagen fibrils.  These fibrils are of uniform diameter and are regularly spaced in parallel array within each layer.  Alternate layers are arranged at right angles to each other.  The orderly arrangement of both the fibrils and the layers makes the cornea transparent and capable of transmitting light.

Descemet's membrane >
Descemet's membrane is a thick, homogeneous, basal lamina produced by the corneal endothelial cells.

Endothelium >
The innermost layer of the cornea is a simple squamous epithelium, an endothelium.  These cells pump excess fluid from the cornea, aiding in maintaining the transparency of this layer.

Anterior chamber >
The anterior chamber of the eye is bounded by the cornea, iris and anterior surface of the lens.  The anterior chamber is filled with aqueous humor.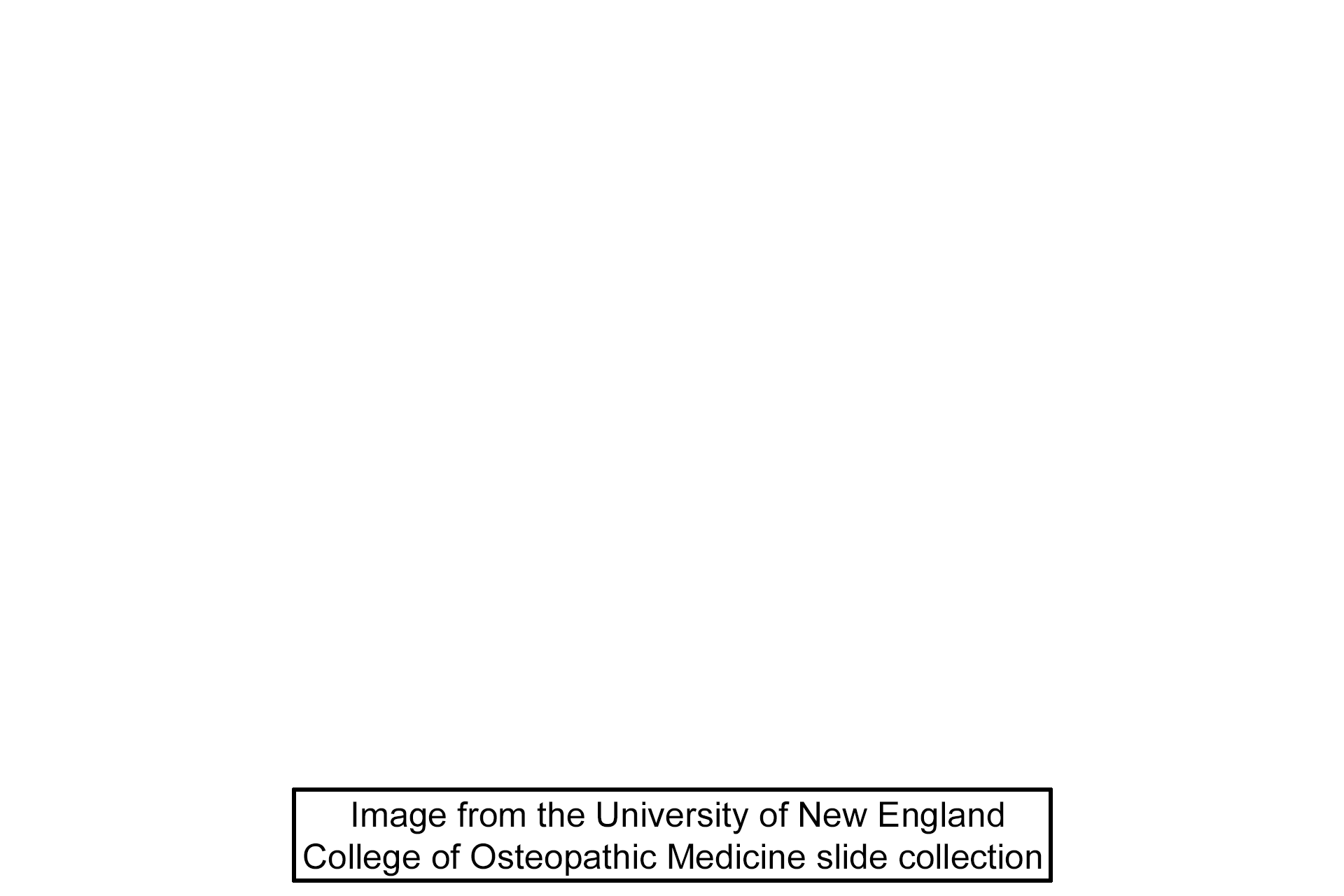 Image source >
Image taken of a slide from the University of New England College of Osteopathic Medicine collection.  The low magnification inset is taken of a slide owned by the Arizona Veterinary Diagnostic Laboratory.