Muscle types
Muscle, one of the four basic tissues of the body, is specialized for contraction. The three different types of muscle are compared in this diagram. Skeletal muscle is at the top; cardiac muscle is in the center; smooth muscle is in the lower panel. Longitudinal sections occupy the left portion of the diagram and cross-sectional representations are on the right.

Skeletal muscle >
Skeletal muscle cells (fibers) are cylindrical with multiple, peripheral nuclei. Fibers show obvious cross-striations (banding, black arrows), due to alignment of its contractile myofilaments, actin and myosin. In cross section, clusters of myofilaments (myofibrils, blue arrows) appear as tiny dots. Because skeletal muscle is under voluntary control, it is classified as voluntary, striated muscle.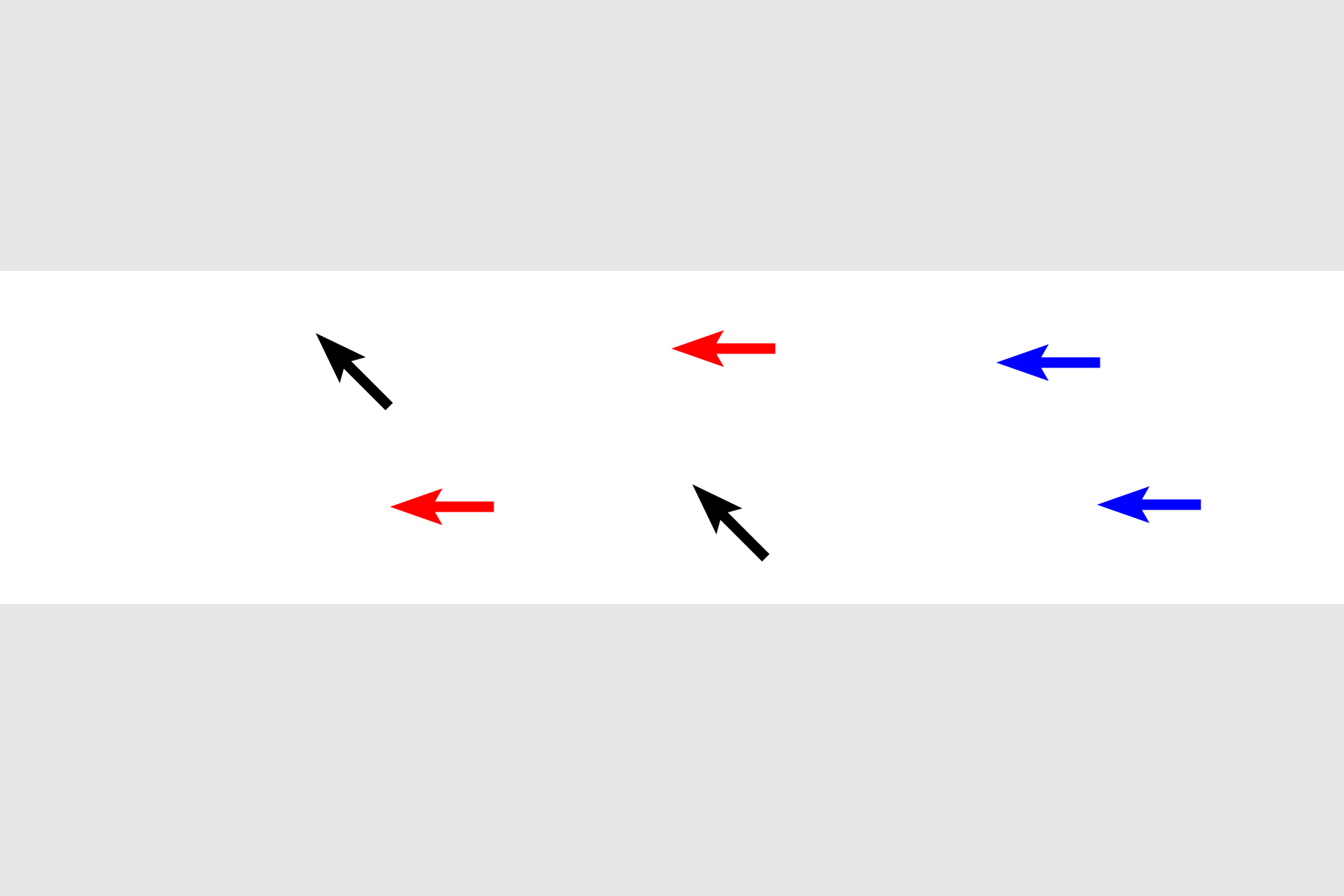 Cardiac muscle >
Cardiac muscle shows cross striations (banding, black arrows), but several characteristics differentiate it from skeletal muscle. Cardiac muscle has a single, centrally located nucleus, branching fibers and intercalated disks (the junction of two cardiac muscle fibers, red arrows). Myofibrils are indicated at the blue arrows. Cardiac muscle is classified as involuntary, striated muscle.

Smooth muscle >
Smooth muscle fibers are spindle-shaped; therefore, when cut in cross section, smooth muscle displays profiles of differing diameters. Smooth muscle nuclei are centrally located. Myofilaments are not arranged as organized myofibrils in smooth muscle and, thus, no banding pattern is present. Smooth muscle is classified as involuntary, non-striated muscle.