Bone: the organ
A portion of the osteogenic layer of the periosteum lies on the outer surface of this forming, compact woven bone. Lining (endosteal) cells line two spaces in the middle of the bone (lower center of image); osteoblasts are present on the inner, marrow surface at the bottom left. 400x

Compact woven bone
A portion of the osteogenic layer of the periosteum lies on the outer surface of this forming, compact woven bone. Lining (endosteal) cells line two spaces in the middle of the bone (lower center of image); osteoblasts are present on the inner, marrow surface at the bottom left. 400x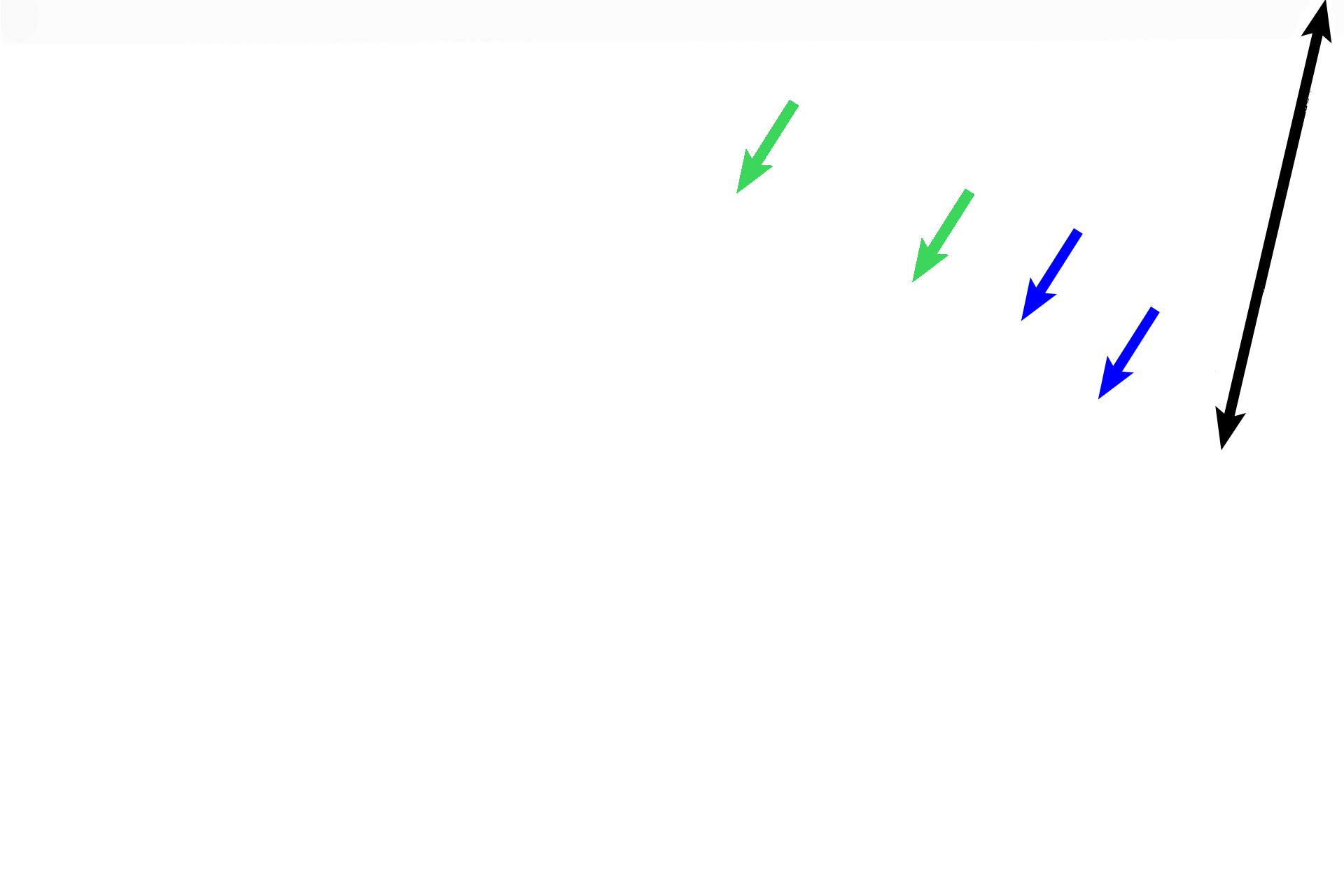 Osteogenic layer of periosteum >
The osteogenic layer of the periosteum (black arrow) is interposed between the fibrous layer and bone tissue proper. Its cells lying immediately adjacent to the bone are either osteoblasts (blue arrows) capable of laying down bone, osteoclasts (green arrows) capable of resorbing bone, or both cell types, as seen here.

Osteoblasts >
Osteoblasts are large, plump cells that synthesize and secrete the organic components of the matrix (osteoid). - Osteoid >
Osteoblasts first synthesize the organic extracellular matrix (fibers and ground substance) called osteoid. Osteoid, deposited on the pre-existing bone, appears as a palely stained layer between the osteoblasts and the bone. After the osteoid is formed, calcium phosphate, in the form of hydroxyapatite crystals, is deposited on the collagen of the osteoid.

Endosteum >
Lining (endosteal) cells line all interior surfaces of bone except lacunae and canaliculi.  Lining cells are flattened and serve a maintenance role the underlying osteocytes.  In areas of bone remodeling, osteoblasts or osteoclasts would be present.