Bronchiole
Respiratory passageways continue to decrease in size and components from secondary bronchi to bronchioles. Bronchioles are intrapulmonary passages that are part of the conducting portion of the respiratory system. Major changes occur in the composition of the wall of a bronchiole. 10x

Secondary bronchi
Respiratory passageways continue to decrease in size and components from secondary bronchi to bronchioles. Bronchioles are intrapulmonary passages that are part of the conducting portion of the respiratory system. Major changes occur in the composition of the wall of a bronchiole. 10x

Bronchioles >
Cartilage and mixed glands have disappeared from the wall of a bronchiole. Large bronchioles are lined by pseudostratified columnar epithelium with cilia while the smallest (terminal) bronchioles have a simple columnar epithelium with cilia and club cells, but no goblet cells. Bronchioles are surrounded by alveoli, indicating they are intrapulmonary passages.

Respiratory bronchioles >
Respiratory bronchioles are smaller than bronchioles. Alveoli form an integral part of the wall of the respiratory bronchiole, indicating that respiratory bronchioles are capable of gas exchange and, therefore, are part of the respiratory portion of the respiratory system.

Alveolar ducts >
Alveoli in the walls of respiratory bronchioles gradually increase in number, reducing the surface area of the wall and, thereby, eventually forming an alveolar duct. The "wall" of an alveolar duct consists of connected rings that provide the framework for the openings of the attached alveoli. When cut in section, these rings look like "knobs" that support the alveoli.

Alveoli >
Alveoli look like tennis balls that have been cut into sections. Alveoli can be attached to a respiratory bronchiole or an alveolar duct, or a cluster of alveoli can form an alveolar sac. The wall between adjacent alveoli, the (inter)alveolar septum, possesses numerous capillaries where gas exchange occurs.

Pulmonary blood vessels >
Pulmonary arteries lie adjacent to and travel with the respiratory passageways to eventually supply alveolar capillaries. Pulmonary veins travel in the pleura or in intersegmental connective tissue independently of arteries. As veins near the root of the lung, they join the bronchi and pulmonary arteries.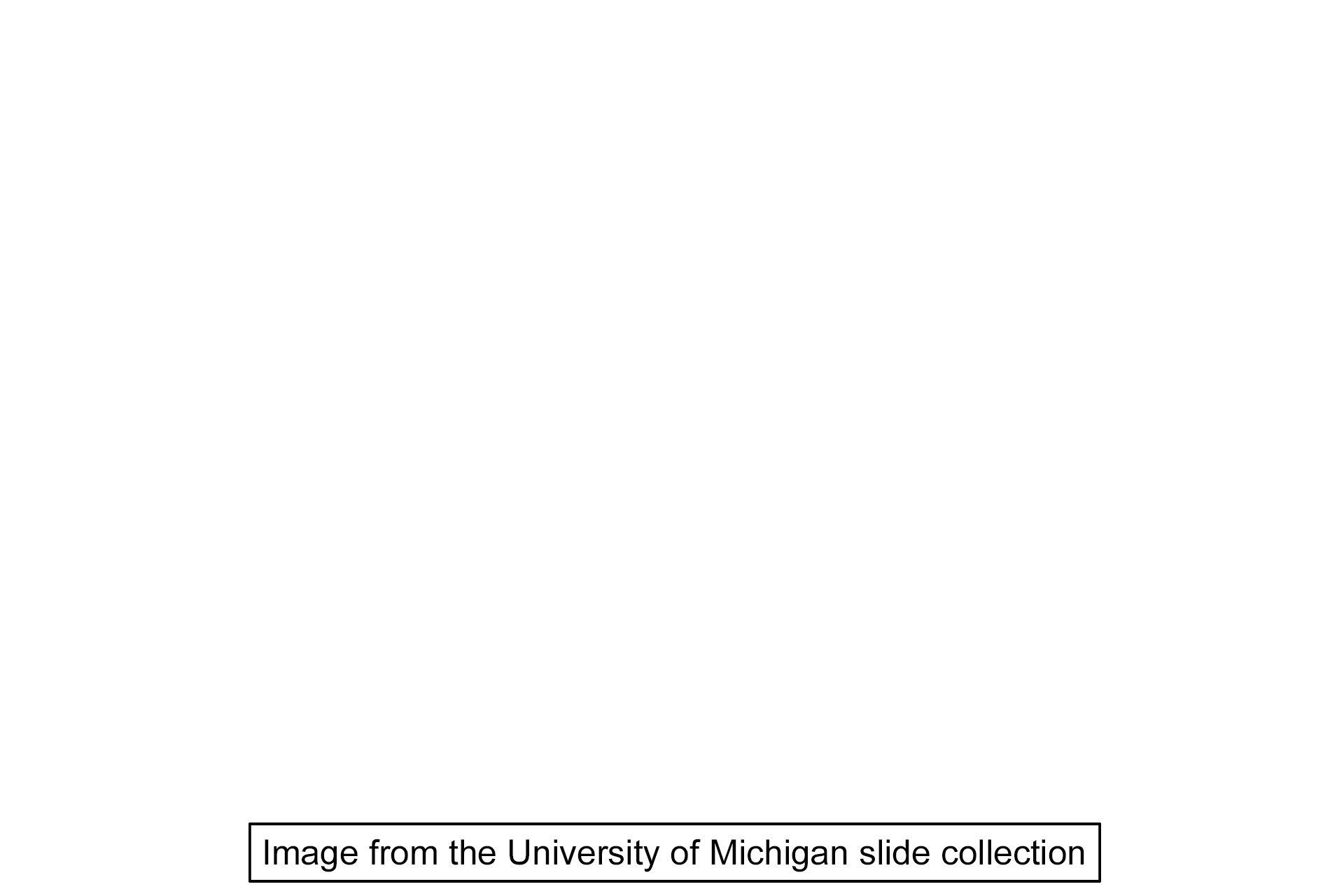 Image source >
This image was taken from a slide in the University of Michigan slide collection.