Uterus
The uterus is composed of an endometrium, similar to a mucosa; a myometrium, analagous to muscularis externa; and a perimetrium, that is either a serosa or an adventitia depending on its location. The endometrium, influenced by ovarian hormones, changes during the menstrual cycle, preparing for implantation of the blastocyst. 10x

Endometrium >
The endometrium, at the uterine lumen, is composed of a simple columnar epithelium and its lamina propria, called uterine stroma. A portion of the endometrium is sloughed during menstruation. Three factors aid in determining each menstrual stage: thickness of the endometrium; activity of endometrial glands; and prominence of the coiled spiral arteries.
Myometrium
The myometrium, analogous to the muscularis externa, is the thickest uterine layer and is composed of interlacing bundles of smooth muscle. This layer undergoes both hypertrophy (cell growth) and hyperplasia (cell division) during pregnancy. The myometrium is extremely well vascularized.

Perimetrium
The perimetrium, analagous to a serosa or an adventitia, is the outermost layer of the uterus.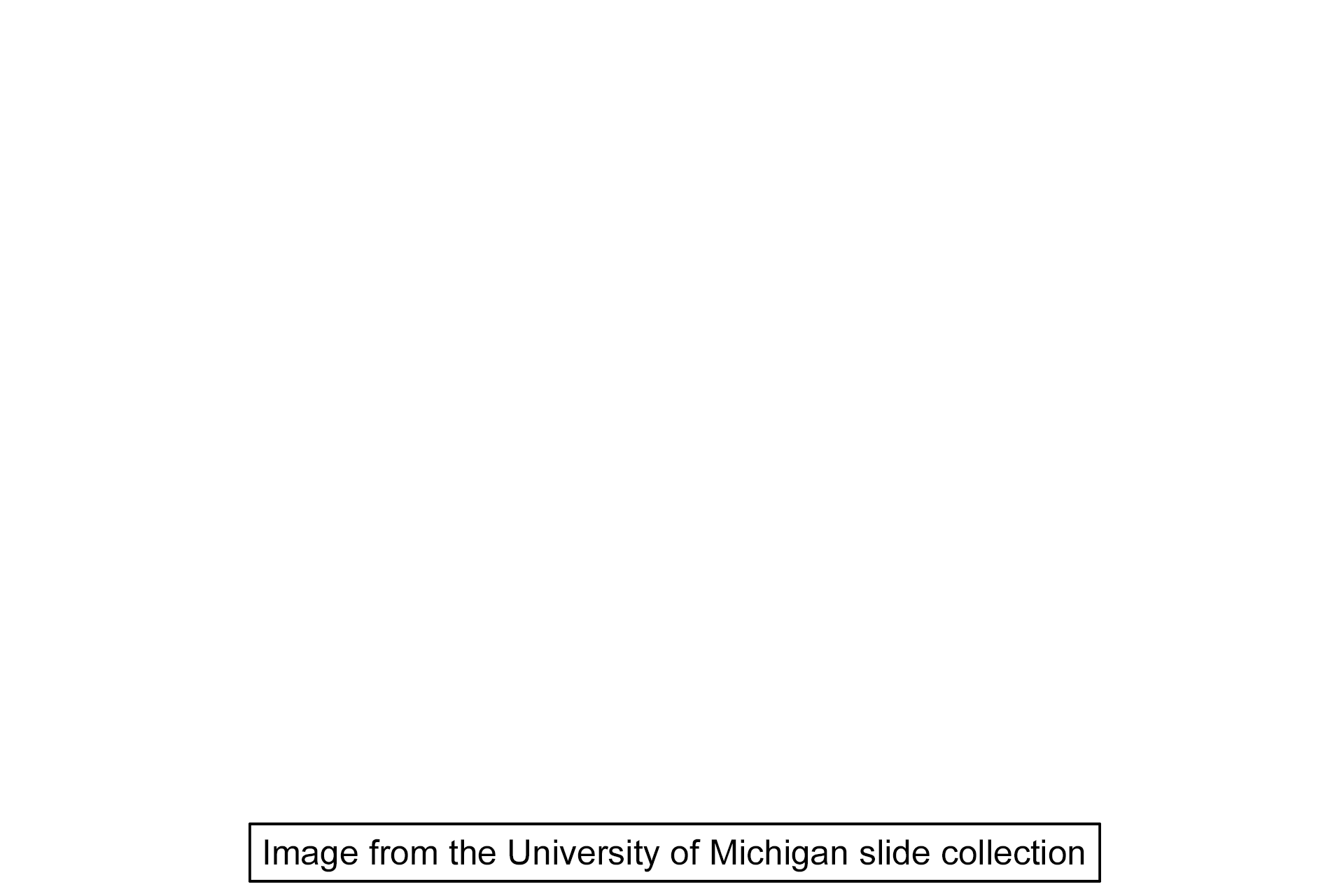 Image source >
This image was taken of slide in the University of Michigan collection.