Globe: Lens
The lens is a critical refractive element of the eye located immediately behind the iris.  The lens is a biconvex, transparent, crystalline structure held in place by the zonule fibers (not seen here) from the ciliary body.  The high elasticity of the lens is lost with age, resulting in a decreased ability to adjust for distinct vision at different distances (accommodation).  The lens is avascular, nourished by aqueous and vitreous humors.  200x

Iris
The lens is a critical refractive element of the eye located immediately behind the iris.  The lens is a biconvex, transparent, crystalline structure held in place by the zonule fibers (not seen here) from the ciliary body.  The high elasticity of the lens is lost with age, resulting in a decreased ability to adjust for distinct vision at different distances (accommodation).  The lens is avascular, nourished by aqueous and vitreous humors.  200x

Lens >
The lens is a critical refractive element of the eye located immediately behind the iris.  The lens is a biconvex, transparent, crystalline structure held in place by the zonule fibers (not seen here) from the ciliary body.  The high elasticity of the lens is lost with age, resulting in a decreased ability to adjust for distinct vision at different distances (accommodation).  The lens is avascular, nourished by aqueous and vitreous humors.  200x

- Lens capsule >
The outermost layer of the lens is a capsule, which represents the highly thickened basal lamina of the lens epithelium that lies inside the capsule.  This capsule consists primarily of proteoglycans and type IV collagen and except in the equatorial regions, is thicker on the anterior, than on the posterior, surface of the lens.

- Lens epithelium >
Lens epithelial cells form a simple cuboidal layer on the anterior surface of the lens. As they approach the equator of the lens, these cells form the fibers that constitute the bulk of the lens. Formation of lens fibers continues throughout life, but production slows with increasing age.

Region shown in the next image
This region in shown at higher magnification in the next image.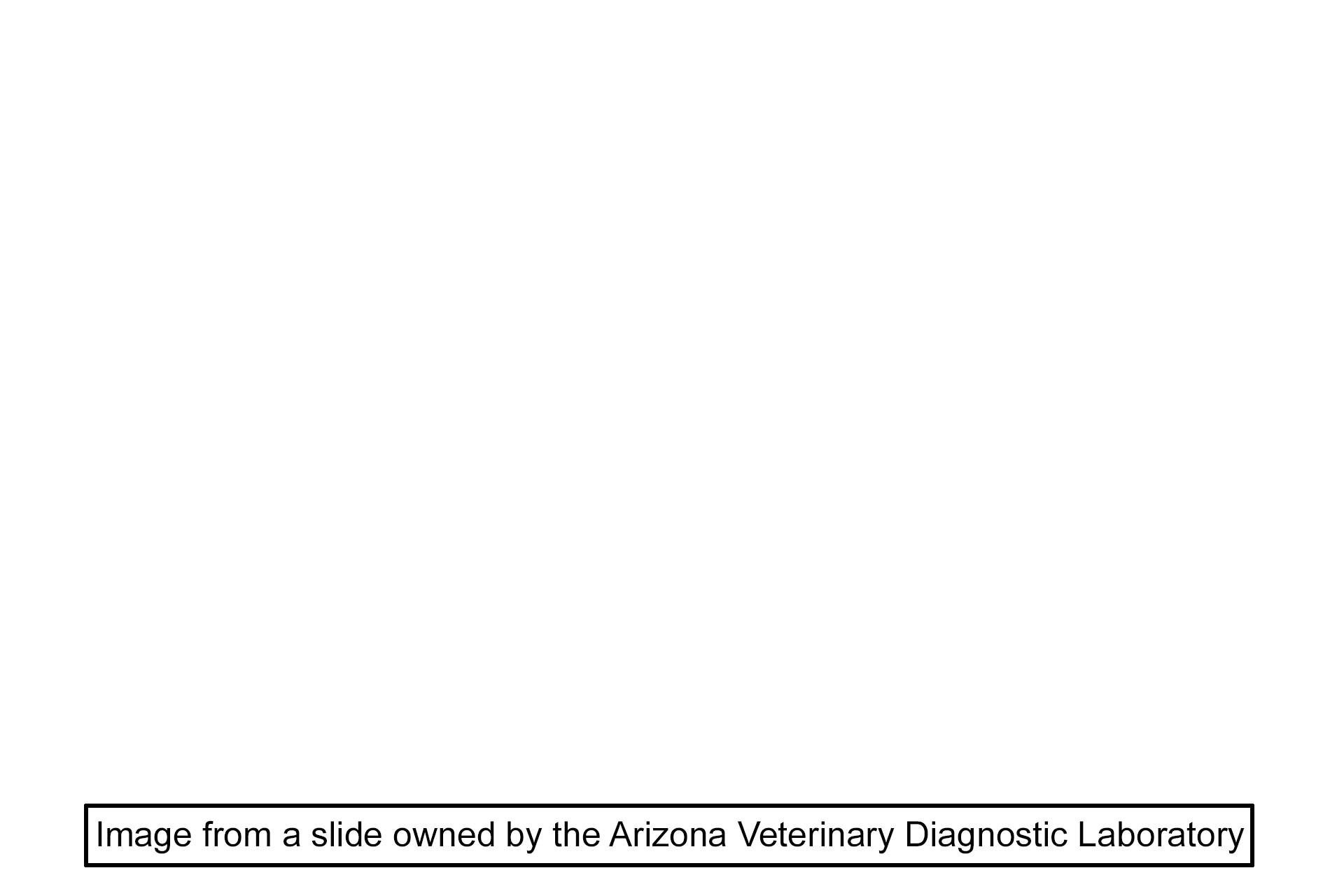 Image source >
Image taken of a slide owned by the Arizona Veterinary Diagnostic Laboratory.